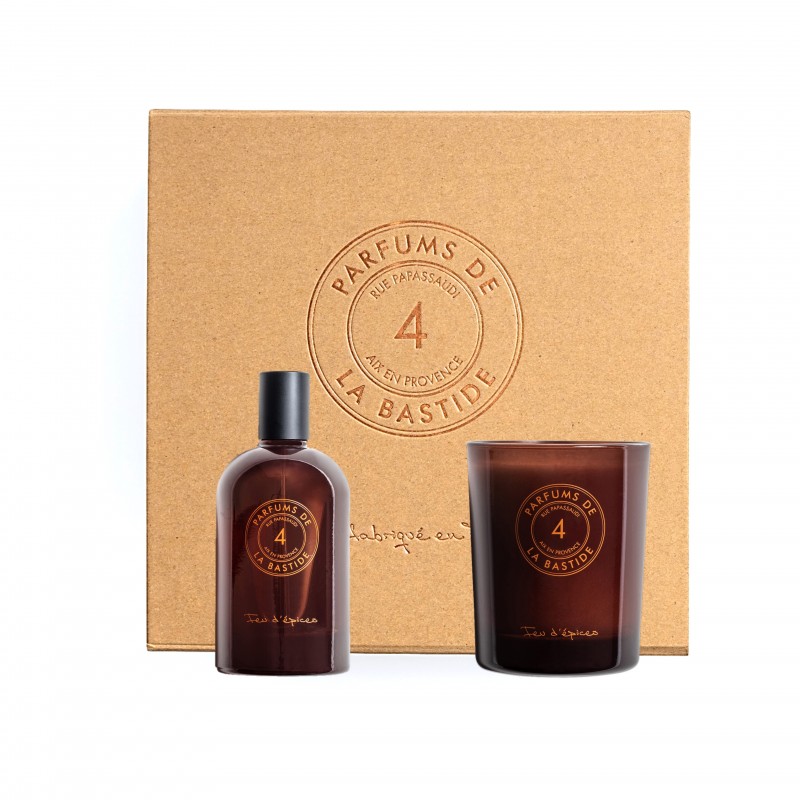  
Noël au tison
Perfumed candle 190g + Home spray 100ml Feu d'épices
The gift for a winter evening with family or good friends, the traditional wood fire lighting the living room… 
Main notes
Nutmeg, Blood orange, Patchouli, Cade wood, Incense, Clove
« Noël au tison » includes 1 perfumed candle 190g (50h burning) + 1 home spray 100ml Feu d'épices.
Comes in a magnetic kraft GIFT BOX, hot stamped.
Tip: spray your home to instantly create a scented atmosphere and then light the perfumed candle for the rest of the evening.
Designed and manufactured in Provence