Creators' Manifesto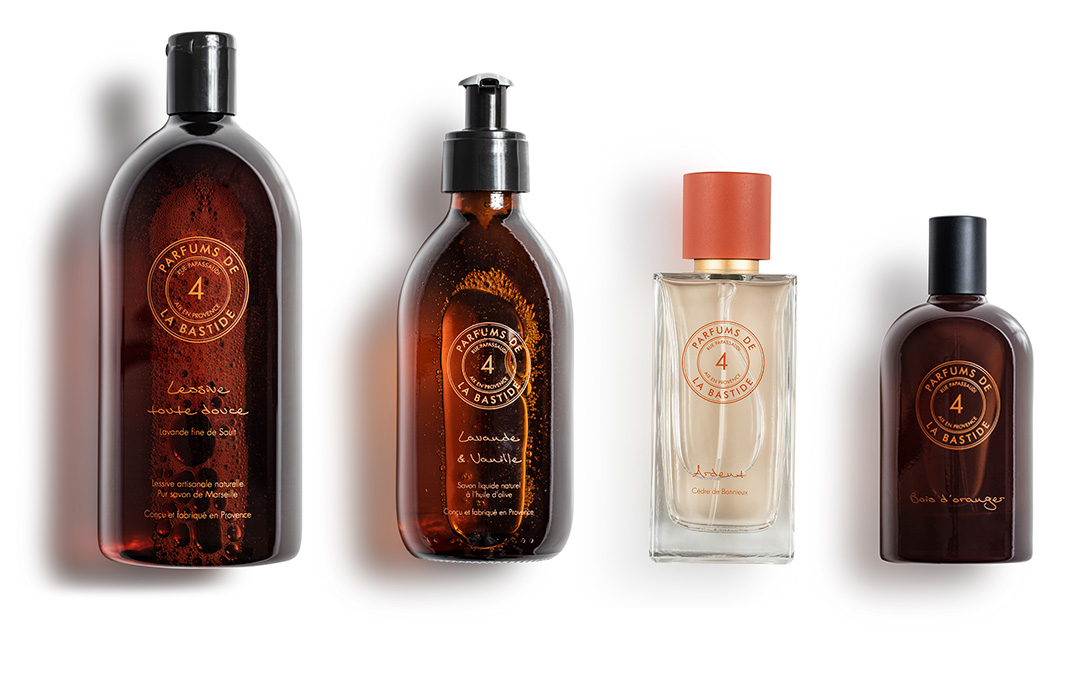 Perfume as the ESSENTIAL, perfume as an obvious. We consider that perfume is first and foremost anything, to smell good, for oneself and for the others, it is essential. The bottle, the packaging or an advertising promise does not make the scent, the essential is in the content.Our absolute priority remains the SENSE OF SMELL.. Simple and natural formulas. We make the choice of the NATURAL. Nature inspires us and gives us wonderful essences. We want to be part of those who preserve nature. Our formulas are CONSERVATIVE FREE, colorant free, UV-filter free and without suspicious ingredients. Our manufacturing processes respect our ENVIRONMENT. Artisanal, local and reasoned manufacturing. We work hand in hand with ARTISANS experts of their field – perfumers, candle-masters, soap-masters... who manufacture in small series and locally in PROVENCE. It is thanks to the collective of those craftsmen we chose that our creative ideas become true. Slow down, feel the SWEETNESS OF LIFE. We want to share the Provence that we love, the one with terroirs still preserved, between the Luberon and the Mediterranean sea, the one with BASTIDES here tradition meets contemporary, the one with authentic places where it is good to live...
We make the choice of the natural
In all our creations, the perfume concentrates are mainly composed with natural essences, that the nature gives thanks to extraction or distillation of plants, flowers or woods.
The house of Robertet, located in Grasse since 4 generations, provides us with essences. This expert of the production of raw materials has an extraordinary pallet of essential oils and absolute, they have as leading thread: natural, humanity and innovation.
Concerning formulation, we want "WITHOUT" formulae.
That is without conservative (BHT), without colouring agent, without Ethylhexyl Methoxycinnamate / Butyl Methoxydibenzoylmethane / Ethylhexyl Salicylate, without surfactant of synthesis, EDTA, Phtalate, PEG, paraben. We test products on our skin, never on animals.
Formulae are biodegradable in minimum 95 %.
Question of ethics !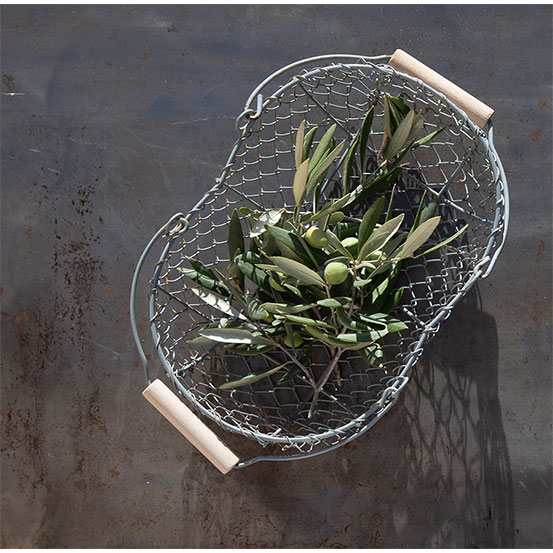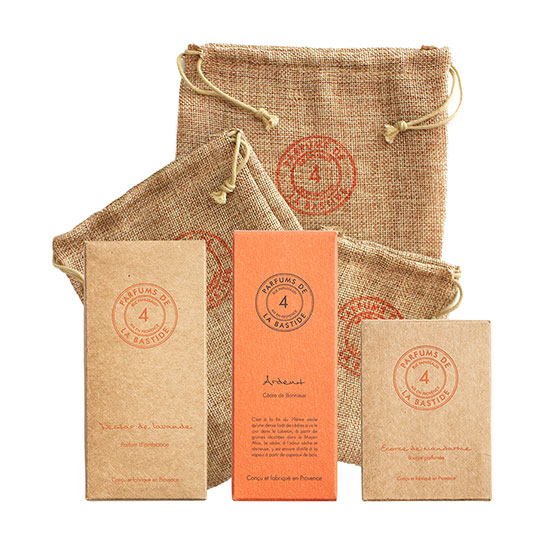 We care about packaging
By creating, we opt for an eco-responsible approach, by valuing natural and renewable materials on the product and also on its presentation. We want to avoid too important packaging, causing useless waste.
Perfumes, candles, home sprays and soaps are presented in a through-colored recyclable paper folding box. The box and the bottle are silk-screen printed, which consumes few ink.
Every ordered product is delivered in its jute bag, hand-stamped with the logo, then packed in a tissue paper before being slid in its kraft box.
Question of detail...
Designed and made in Provence
We chose to work locally, with the best craftsmen of Provence, less than 170 km from Aix.
Each of them is an expert of his domain: perfumer, candle master, soap master … who knows how to sublimate our perfume concentrate in one cologne, a candle or a soap.
It is thanks to all these talented craftsmen that our perfumed ideas can become real, respecting a reasoned manufacturing.
Workshops are located in Provence, between Manosque, Grasse and Aubagne. Our manual manufacturing, in small series, garanty quality and preservation of the know-how
All the manufacturing process - for a perfume, a candle or a soap - is made in one and the same workshop, from the concentrate up to the conditioning.
Question of authenticity !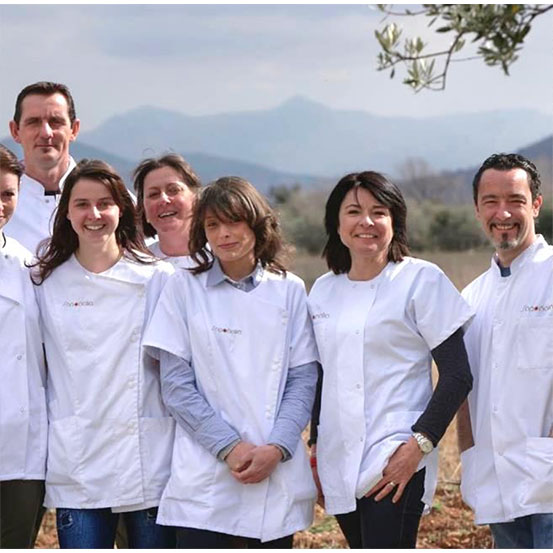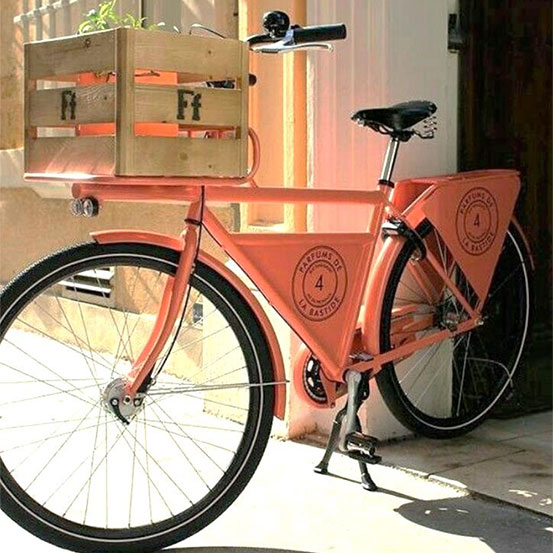 A sustainable development approach
It's basic common sense, we tend to simplify the branches and the operations, which inscribes us naturally in a sustainable development approach. Our supplying, manufacturing and storage sites, mainly based in Provence, are geographically close to one and another.
Furthermore, we value the maximum integration of all the different stages of fabrication on a same spot of production for each know-how: perfumes, candles, soaps... We limit, by the mean of lowering the transports, greenhouse gas emissions.
While the creation, we adopt an eco-responsible behaviour, by valuing natural materials and renewable (glass, paper, metal, wood...) on the finished product and its presentation. We try to avoid useless packaging.
Question of common sense !
The creation
As many, we could create from a memory, from an emotion, from a dream … It is not what we want.
Our approach is coming back to roots : create perfumes where the material is first. The material is at the heart of each of our creations, natural and sublimated by other notes in a subtle balance.
Our inspiration is simple and rich at the same time : the most beautiful symbolic materials of Provence and the soils on which citrus fruits, flowers, plants and trees grow generously, between the Mediterranean sea and the mountains of Luberon.
An invitation to rediscover perfume otherwise, without cheating and without prefabricated stories … An invitation to travel on these lands of Provence, land of scents, land of light, land of mistral, land of heat and cold, land with multiple faces…
Coming back to roots !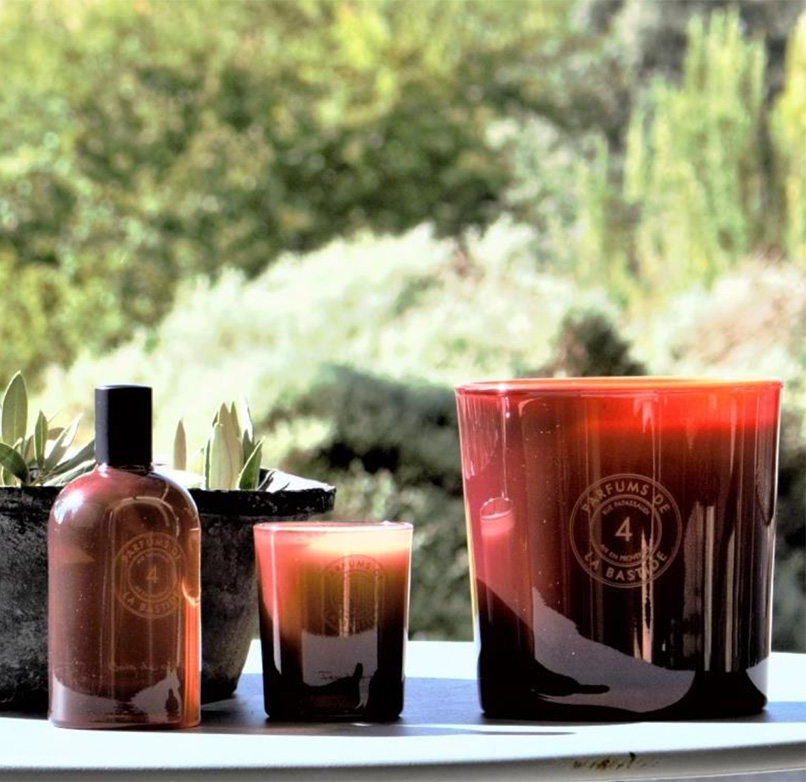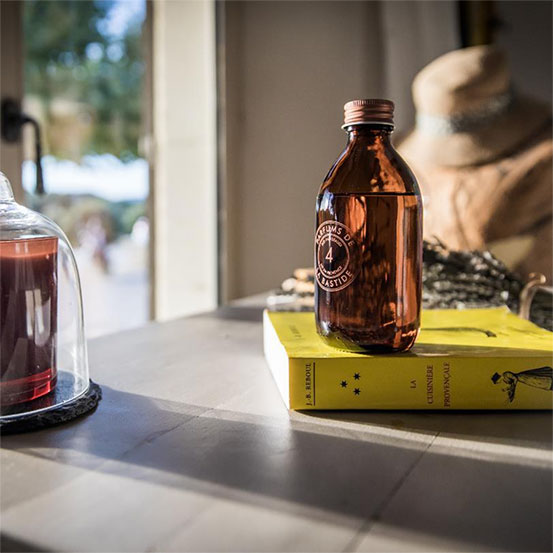 A place and a spirit
AIX EN PROVENCE is the place of an unique lifestyle, a city proud of its roots and forward-looking.
It is where the brand is born, 4 RUE PAPASSAUDI. On the ground floor of a former mansion, a heavy door in solid oak, ironworks, floor-tiles, a fountain… an authentic, simple and elegant place.
Originally, it is at first our showroom, a place to work with our artisans and to meet our first clients ! It became a shop and it is now the place for discovering all our creations.
Here we feel the PARFUMS DE LA BASTIDE spirit, our desire to share a privileged moment, a bracket of sweetness and well-being at the heart of this Provence. A so particular lifestyle : moments of conviviality and sweetness spent in the family bastide (mansion) where time seems suspended during one moment.
Authentic, simple & elegant…
Slow down
Time to imagine, time to create, time to manufacture… Time is a daily luxury which we want to make ours and to share.
Like the life in Provence, where we take time to savor the sweetness of the climate, the beauty of places and passing seasons…
Not following the main stream of the industry, we want to let ourselves take time to create according to our inspirations, we want to let time for our perfume concentrate to mature naturally, we want to let time to our artisans to work with precision and passion…
Feel the sweetness of life…