Figue chérie
Do you know the fig of Solliès?
Benefiting from a specific microclimate, on a specific terroir around Solliès-Pont in Provence, Figue de Solliès has a unique, highly sought-after taste quality. Since 2011, it has definitively acquired its letters of nobility with the obtaining of the Protected Designation of Origin (PDO), which recognizes its characteristics on a European scale..
This porvencal fruit, symbol of generosity and wealth, inspired "E x q u i s e", ​​a greedy and green fragrance, to rediscover the sensual pleasure of its perfectly ripened flesh and its fragrant leaves. .
Natural liquid soap with olive oil
[Solliès] - Perfumed candle
Designed & handmade in Provence
We chose to work locally, with the best craftsmen of Provence, less than 170 km away from Aix. 
Each of them an expert of his domain: perfumer, candle master, soap master … who knows how to sublimate our perfume concentrate in one cologne, a candle or a soap. 
It is thanks to all these talented craftsmen that our perfumed ideas can become real, respecting a principled manufacturing. 
Workshops are located in Provence, between Manosque, Grasse and Aubagne. 
Our manual manufacturing, in small quantities, garantees quality and preservation of the know-how All the manufacturing process - for a perfume, a candle or a soap - is made in the one and same workshop, from the concentrate up to the conditioning. 
It's all about authenticity !

Best gifts from Provence ...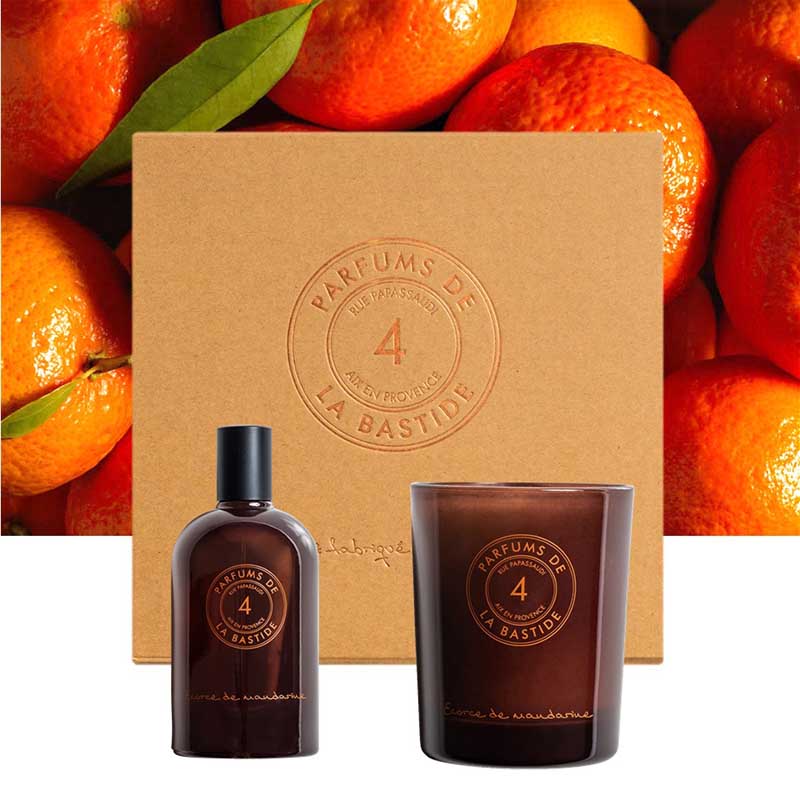 DUO MANDARINE
Candle 190g+ Home spray 100ml
84€
BUY NOW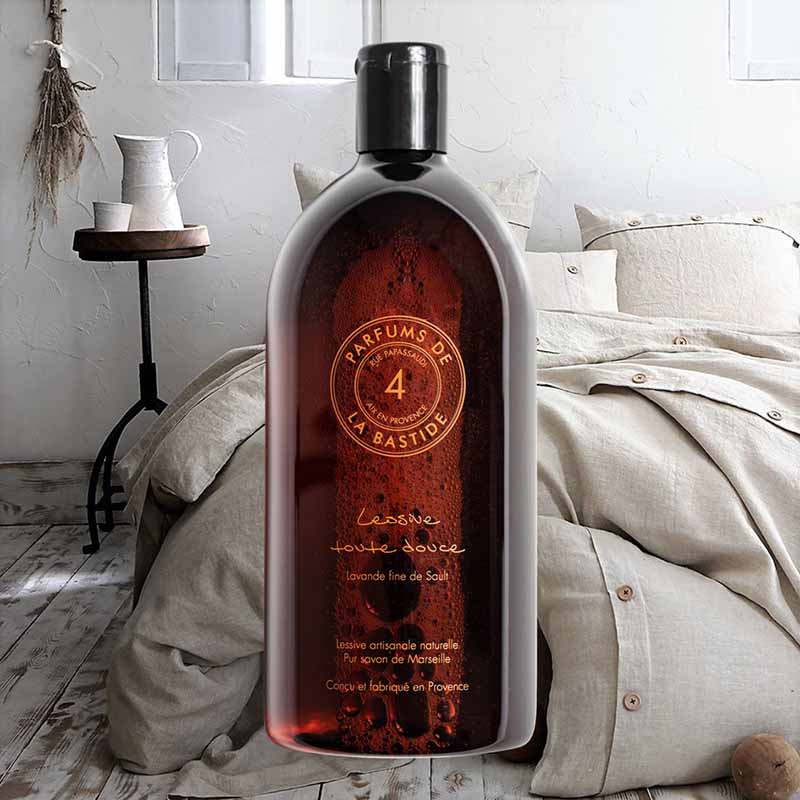 LESSIVE TOUTE DOUCE
Natural laundry soap
28€
BUY NOW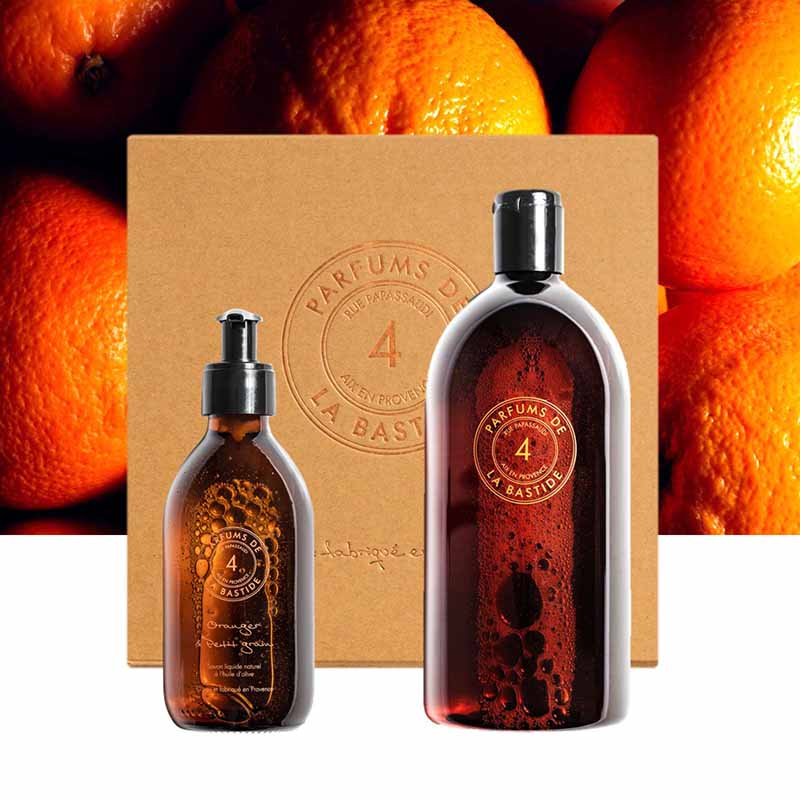 ORANGER & PETITGRAIN
Liquid soap 250ml + eco-refill 1000ml
62€
BUY NOW
Slow down, feel the sweetness of life...
Time to imagine, time to create, time to manufacture… Time is a daily luxury which we want to make ours and to share. Like the life in Provence, where we take time to savor the sweetness of the climate, the beauty of places and passing seasons… Unlike main stream industry, we want to let ourselves take time to create according to our inspirations, we want to let time for our perfume concentrate to mature naturally, to give our artisans time to work with precision and passion…
 
Lavender Linen Care Collection
3 natural products designed for linen care and wellness
Enjoy the authentic scent of Provence!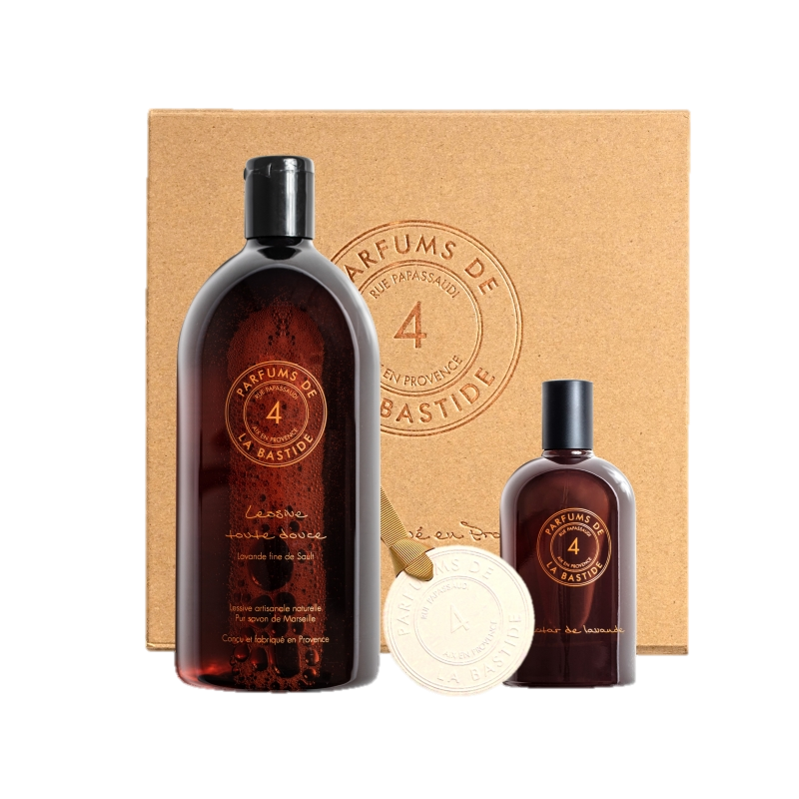 Discover
PARFUMS DE LA BASTIDE
Artisan Perfumer in Provence since 2013

L'Atelier PARFUMS DE LA BASTIDE
Artisans Parfumeur depuis 2013 en Provence

Click & collect

Make your selection from our online store and come pick up your order at Atelier d'Aix en Provence. Your order will be prepared and made available during the day.…
Pick up of orders from Tuesday to Saturday from 10 a.m. to 5 p.m.
Visit us at L'Atelier

L'Atelier is located in one of the most beautiful streets in the historic center of Aix en Provence, at No. 4 rue Papassaudi.
We will be happy to welcome you from Tuesday to Saturday from 11 a.m. to 7 p.m.

Olfactory profile

A personal consultation with our team. During this privileged moment, you will be able to discover your olfactory profile and behind the scenes of perfumery.
Call us from Tuesday to Friday from 11 a.m. to 7 p.m. on +33 4 42 38 26 90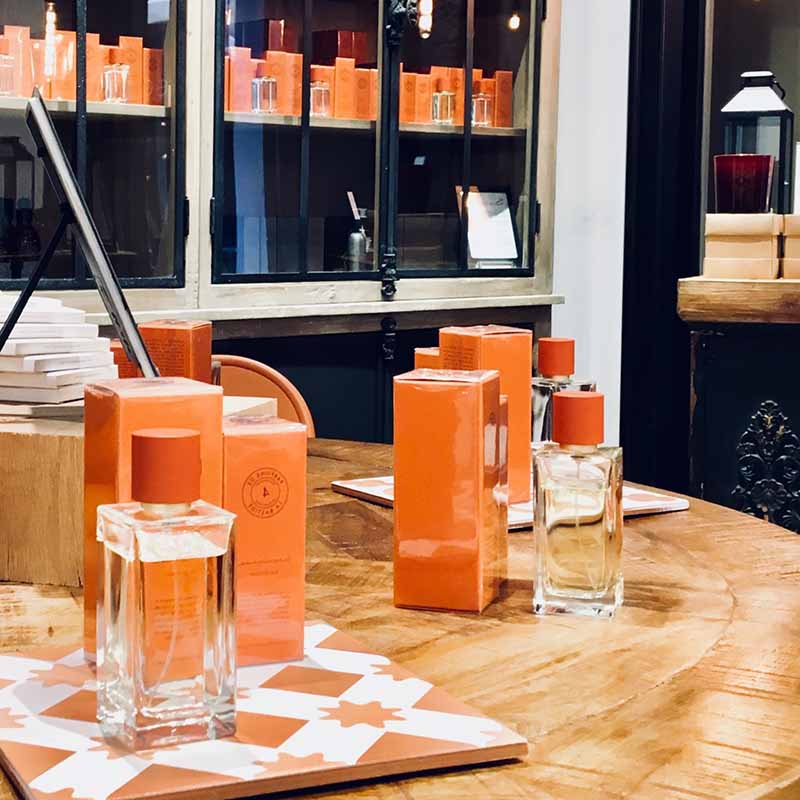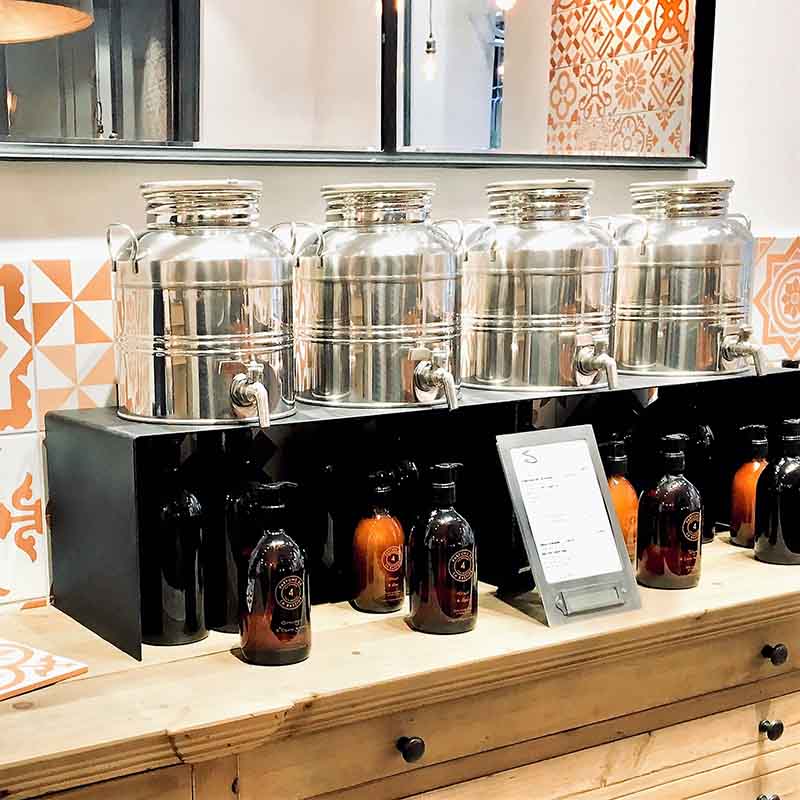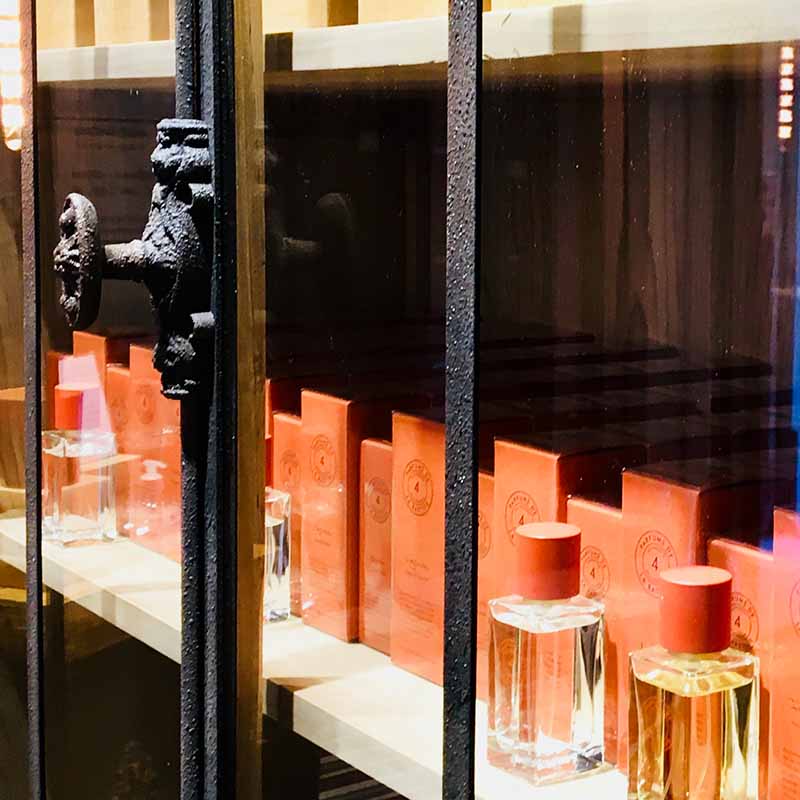 Conçu & fabriqué avec passion en Provence.