Published : 03.12.2019
I have walked along the avenue...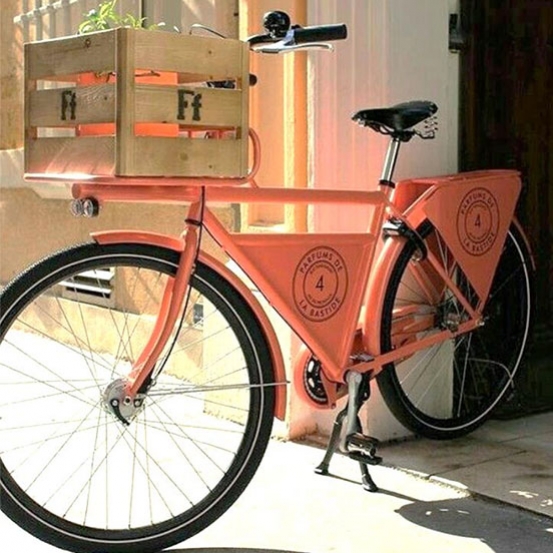 I have walked along the avenue. The heart opened for the unknown. I wished to say: good morning. No matter whom. No matter who you were. The Champs Elysées
This famous song by Joe Dassin is an invitation to slowdown. In our busy lifes, do we take time to see and feel ? 
We are following an imposed rhythm, while our heart, our soul is only waiting to slow down! However, it is possible to change your life, to switch on the slowdown mood.
In the city as well in the country, we can enjoy the sweetness of life, by reconnecting with the wilderness. Follow the slow side of life and get inspired by the lifestyle in Provence. 
Ride a bike and feel the slowlife in Provence
In the past, seasons structured rural people daily lives. Local products were harvested when they grew... without being pushed. The craftsmen shaped fine ceramics with their hands. Traditional "Santon de Provence" were handmade according to a natural, authentic and simple way ... as their life.
But today, how can you slowdown? 
Get on a bike and ride your pretty little orange one, to discover the surrounding countryside of Aix en Provence and the beautiful landscapes painted by Cézanne, such as "La Sainte-Victoire". 
A bike, to admire lavender flowers in Sault, flowering fig trees in Solliès, citrus scents from Menton in French Riviera. To be delighted by the fragrances of Provence : lavender, thym, cedar ...
Get on your bike to wander in the town center of small provencal villages, as we do everyday to deliver precious perfumes in their kraft gift boxes to our customers. To pick up a pretty "bouquet" of fresh flowers, from your favourite florist ... and you will enchant your daily life.
For us, bike is the symbolism of slowlife in Provence ... when we truly take time to relax.
Fragrances to feel nature at home
PARFUMS DE LA BASTIDE is a bit of all of this way of being, living and working differently.
Slow down, feel the softness of life and the beauty that nature offers, emphasize the talents of our craftsmen, their know-how, live the authenticity... always in harmony with nature.  

It is the spirit of a craft without artifices, natural raw materials, generations of know-how at the service of olfactory creations with a unique signature.  
Slow down the rhythm, feel the sweetness of life... this is our maxim for past, present and future.
Share this content