Published : 17.12.2019
Sustainable scented gifts for Christmas
This year for Christmas, you are looking for gift ideas that make sense! If, like us, you are aware of eco-responsible purchases in your everyday life, you are surely striving towards zero waste or a more local consumption. Because choosing to buy local, much more in the perfume production, means choosing a more slower quality of life.
As perfume's creators, our responsibility is to return to the basic essence of perfume, to the olfactory ... without artifice. Unlike the world we live in, with its artificial value.
" Perfume as an ESSENTIAL "
A perfume is a gift for oneself Hesperidic, aromatic, woody, floral or gourmand, the scent we wear on our skin reveals us. Perfume brings back childhood memories or good family times, thanks to the natural and subtle scents it carries (cedar wood, citrus fruits, Christmas spices ...).
Ethic & made in Provence fragrances for Christmas
In Provence, PARFUMS DE LA BASTIDE is fortunate to work very locally, both in the supply of raw materials than in the selection of talented craftsmen. 
Perfumer, candle master, soap master … who knows how to sublimate our perfume concentrate in one cologne, a candle or a soap.
Our workshops are located in Provence and are situated in a geographically close area. The creators of our brand PARFUMS DE LA BASTIDE wanted to make sense and to be part of a truly sustainable development approach with a limited impact's production on the greenhouse effect.
From ressources to packaging, everything effort is made to avoid the use of unnecessary material.
" Well, less is more, Lucrezia : I am judged " Mies Van der Rohe - architect
We use natural and renewable materials on our perfume bottles. Our formulas are CONSERVATIVE FREE, dye free, UV-filter free and contain no suspicious ingredients. Our cases are made of recyclable paper, FSC-labeled and then simply screen-printed in an ebony brown colour.
Our creator's selection for Christmas
For your Christmas gifts, discover sustainable gift ideas and share your love for the right and discreet fragrance, which remains the SENSE OF SMELL. 
We have composed especially for you, a 3 perfumed handmade candles, which comes in a Christmas gift's box, cement tiles design.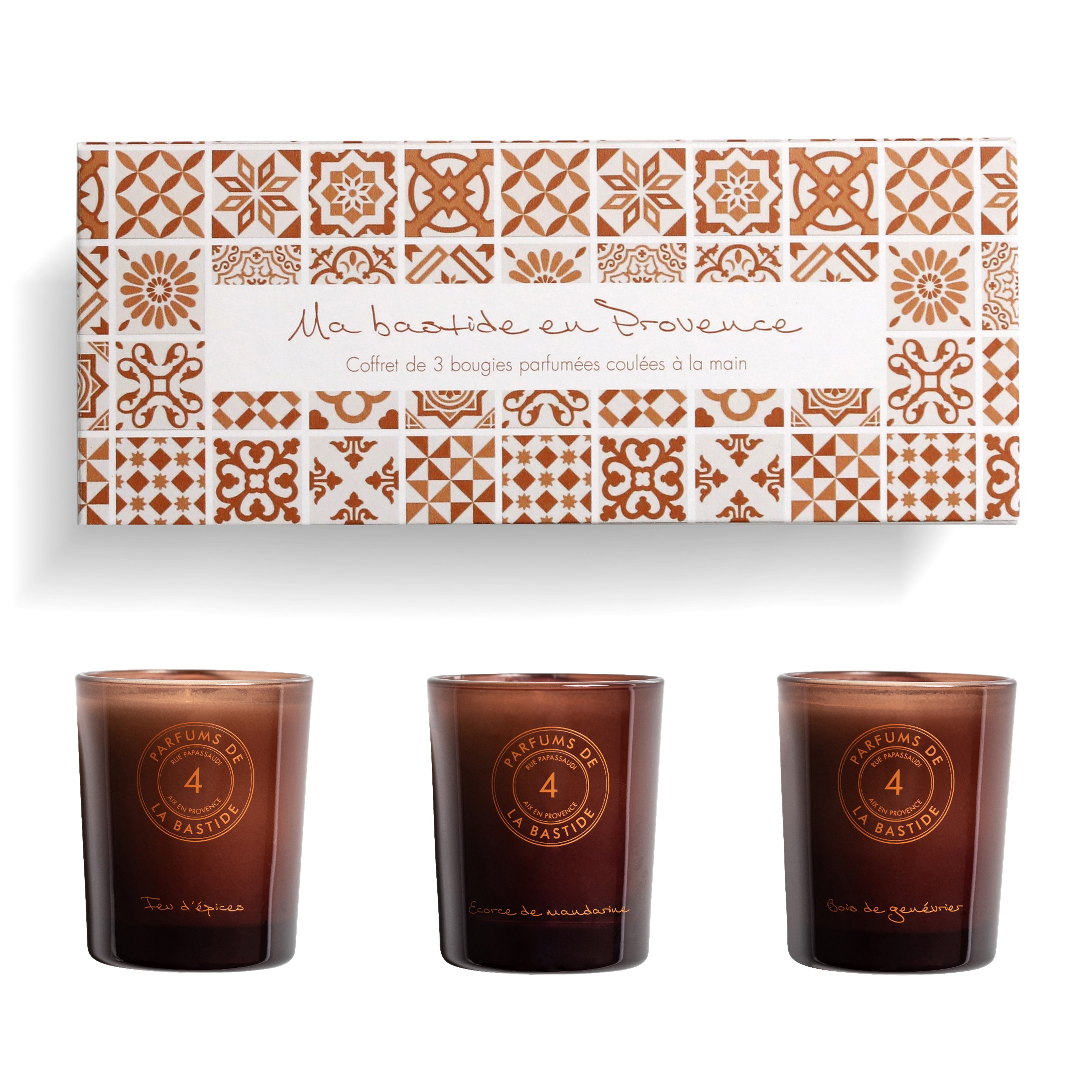 Natural, hand-made, this trio of candles " Ma bastide en Provence " highlights the know-how of our craftsmen from Provence. It is THE perfect gift for yourself or to offer for Christmas. The mandarin peels, juniper wood and the nutmeg notes of « Feu d'Epices » will remind one of childhood or family time.
Scented gifts for him
This is the trendy gift for Christmas and perfect for slowlife enthusiast.
Surprise your partner with our eau de cologne PARFUMS DE LA BASTIDE. Worked originally as a real perfume but in a clean and revitalizing barber's spirit, the Sauge line has been created to feel good and refreshed.
With its generous format, in flask-pump supple and transparent PET, is the ideal soap for a reinvigorating shower and the perfect gift for this Christmas !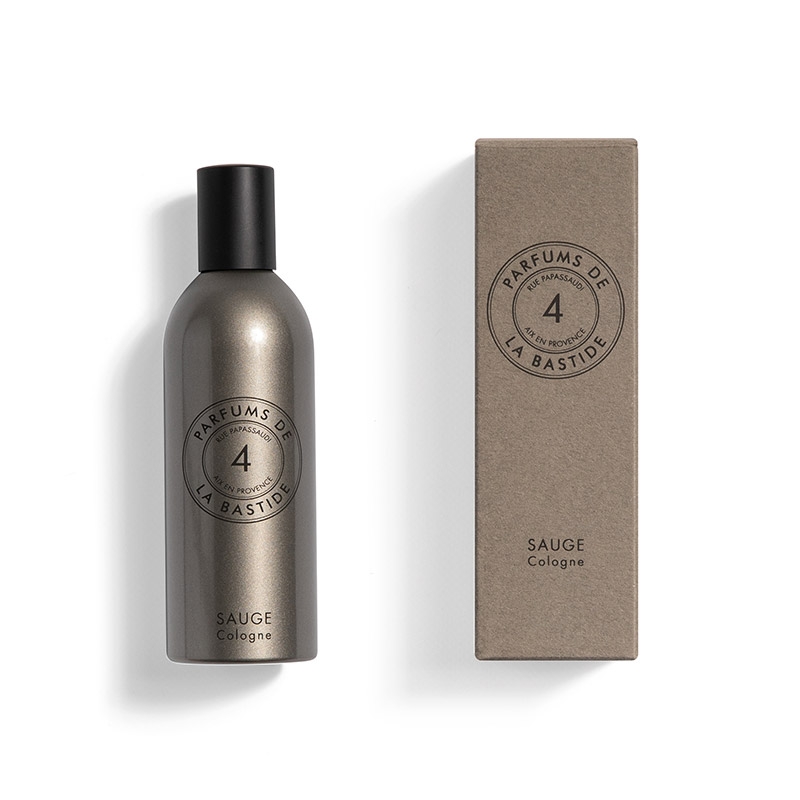 Share this content