Published : 13.05.2020
Fine lavender, for our homelinen, for our skin ...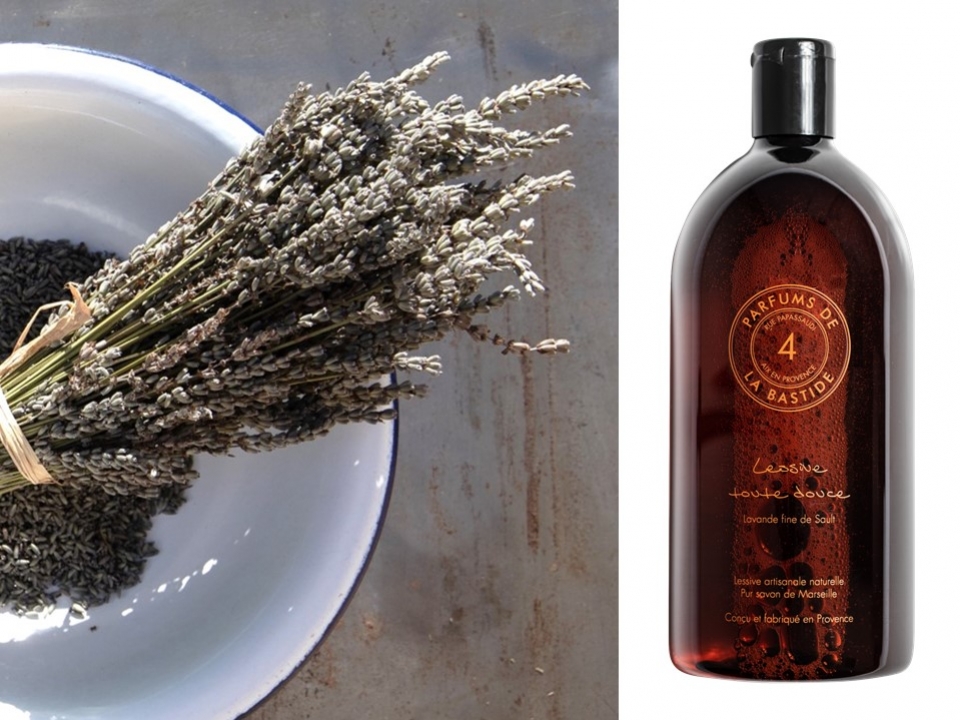 Spring cleaning
Sunny days are coming up and more than ever, it's time to feel at home in a fresh and clean interior.
So, let's sort, empty, wash !
For household linen, and if we were thinking of using natural laundry soap? Whether for hand-washing or machine-washing, it will be a benefit for our planet because, as the laundry soap is biodegradable, the water used for washing does not release toxic elements into the environment, unlike traditional detergents. At PARFUMS DE LA BASTIDE, we have created a very gentle laundry soap? Lessive toute douce, ultra-respectful both for fabrics and environment but also scented with fine lavender from Sault, Luberon origin, which will leave on your sheets, towels, curtains and cushions a delicate scent, without "chemical" odor. Our laundry soap is to be used without softener - it is useless since it does not stiffen the fabrics, it is suitable for washing with temperate water as well as at 90 °C., hand or machine.
A fragrant luxury to use every day for the pleasure of the senses and for the appeasement it gives us at home ... We need it so much !

The tip from our creators:

The ultimate in the bedroom in addition to our laundry soap? Spray your sheets and curtains from a distance with the Nectar de lavande room fragrance. And in the cupboard, we put a few scented ceramic diffusers between the stacks of household linen! An invitation to rest…
Essence of fine lavender…

To feel good, lavender has been recognized for a long time. From generation to generation, we pass on the tips to use the essential oil of fine lavender [Lavandula officinalis] : pure - a few drops are enough - or diluted, to relax, sleep, heal…. An essential basic of the aromatherapy kit because it is extremely well tolerated by all, babies, children, adults.
At PARFUMS DE LA BASTIDE, we use the fine lavender essence of Sault (Luberon) in the Lavande & Vanille liquid soap : this is what makes the delicacy of its natural fragrance. To its aromatic notes are added notes of chamomile, patchouli, vanilla and musk ... a real delight for our senses and guaranteed relaxation.
The « cold » saponification is made in Haute-Provence by our soap craftsmen, this soap contains 98% ingredients of natural origin, including 8% olive oil. It is biodegradable, it washes but not only, it also hydrates the skin.
Beyond washing with pleasure, it is also a lot of sweetness for our skin and for the planet !
Share this content