Published : 23.03.2020
Let's recycle!
March 18 is the World Recycling Day. This day, dedicated to the promotion of a more responsible way of consuming, affects all sectors of the luxury goods industry and precisely the perfume industry. Because another kind of perfumery is possible - slower, more natural, more eco-responsible - we participate in the recycling of our perfumes.
How can you recycle your perfume at home and give it a second life?
And what do we do concretely at PARFUMS DE LA BASTIDE to recycle?
Let's share with you, our idea of waste recycling in perfumery.
How can you recover and recycle your perfume?
There are several ways to collect waste and recycle your perfume and glass bottle. By recycling, let's commit ourselves to responsible consumption for a more living planet.
Here are some of our recycling tips.
The waste sorting of the perfume bottle
The first eco-responsible gesture that must become a habit is to sort out the glass!
Currently less than 50% of perfume bottles are recycled in France.
To do this, simply put your empty perfume bottles in the trash can dedicated to glass, or bring them to a place of voluntary contribution that accepts them - without forgetting to remove the cap and the atomizer of the bottle beforehand, which is thrown away with the residual waste.
Recycling at PARFUMS DE LA BASTIDE
We wish to contribute on our own scale to the recycling of glass and have decided to give new life to your perfume bottles by taking on the responsibility of collecting and recycling them for you.
Because, indeed, selective sorting does not exist everywhere and the places of voluntary contribution are sometimes far from home.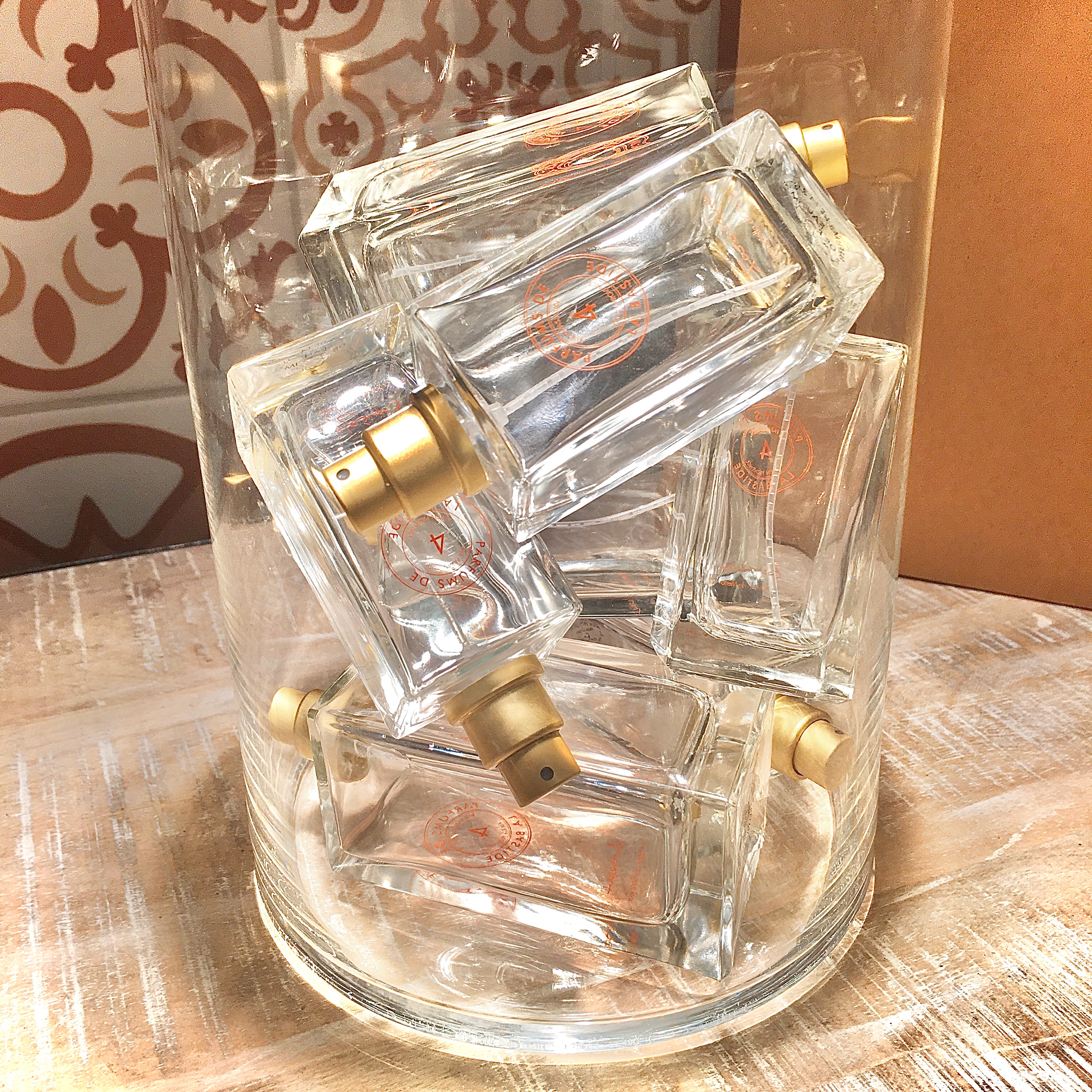 Recycling: an infinite life cycle!
Did you know that glass can be recycled ad infinitum?
In fact, recycled glass can be used to make glass again, which in turn can be recycled. Making a tonne of glass from recycled glass saves ½ tonnes of CO². Once collected, used glass is sorted by mechanical then optical sorting and finally by blower, before being melted to make new glass.
But glass is not the only thing that can be recycled in a perfume.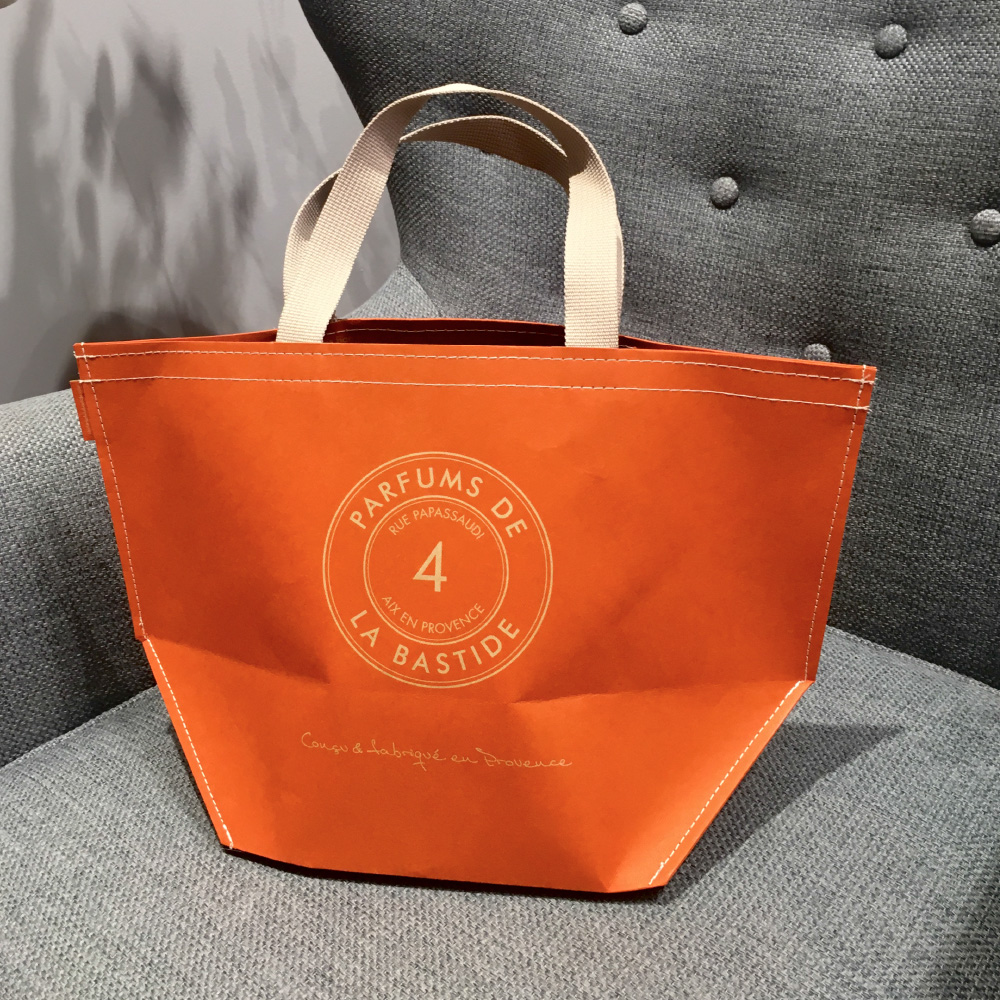 The packaging: case, wedges etc... must be thrown in the dustbin or container for paper and cardboard.
In this way it will also be used for a new paper production. PARFUMS DE LA BASTIDE takes an eco-responsible approach, from the juice to the packaging.
Thus, for the packaging of our products, we have chosen :
- kraft paper or mass-dyed FSC-labelled papers, naturally recyclable materials
- "tight-fitting" cases to avoid over-packaging
- reusable pouches for beautifully wrapping products
Together, let's contribute to preserving the environment and the planet, which, thanks to its natural resources, offers us the opportunity to create beautiful scents and to delight our daily lives ...
Share this content