Published : 26.01.2020
A biodegradable and natural laundry soap... from Provence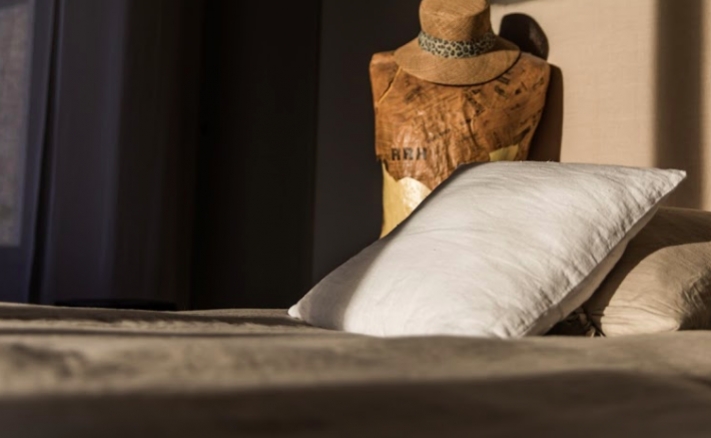 Why are we so close to natural fabrics, beautiful clothes or ancient bed linen purchased in flea markets ? Probably because it involves memories, heritage or a certain know-how that these fine objects represent. We love beautiful objects, those you appreciate and the more attached we are to these textiles, the more we are anxious about losing them. This is why it is important to take care of them, by using a natural laundry soap that will protect the fibers.
The recipe for a greener and natural laundry soap
We can not imagine how chemical agents used in industrial detergents, have an impact on water pollution through the waste they create. So if you want to wash more naturally your clothes and be more respectful for the planet, you will have to choose a natural detergent. As a simple care for yourself and the others.
The formula doesn't need to contain a lot of ingredients, to wash your clothes efficiently.
Our « Lavande fine de Sault » natural laundry soap is mainly composed with olive and copra oil (coconut almond), as being traditionnally use for « Savon de Marseille ».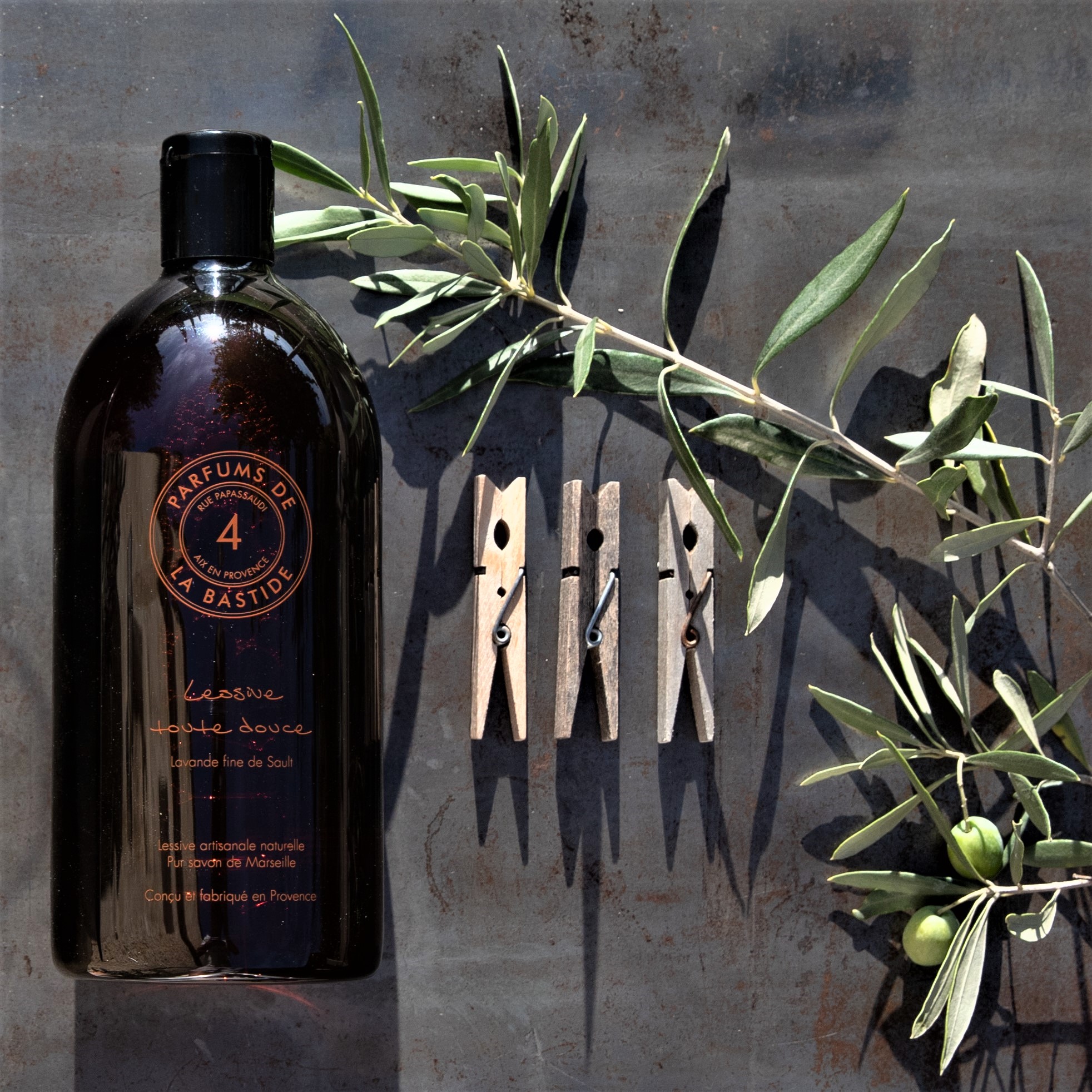 Our artisanal laundry detergent is handmade and manufactured according to the ancient way and softly cooked in a stainless steel cauldron by artisanal soap-makers based in Haute-Provence.
Without colourant, free of phosphates. The perfume of our natural detergent, composed mainly of natural essences, leaves a sweet smell of Sage, Lavender of Sault or Rosemary and appeal to well-being with its aromatic notes.
The fragrance carries you in the old-style Provence.
Les « lavandières de Provence » inspire our natural laundry soap
For the anecdote, it is precisely the washerwomen of Provence who inspired our brand PARFUMS DE LA BASTIDE, specially in the creation of our natural and artisanal washing powder, which is designed and made in Provence.
Also called "bugadières", the washerwomen represented in the south of France the living heart and the memory of little villages. Close your eyes and just imagine them folding their bright white linen in wicker baskets … with the soothing smell of lavender.
Find these soothing and aromatic atmospheres in our natural handcrafted laundry soap LAVANDE FINE DE SAULT which will spread a pleasant feeling of softness on your laundry.
Share this content